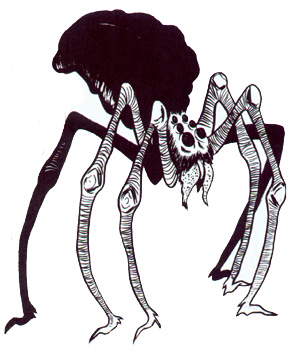 The Araquia were an alien arachnid species native to the planet Kirtania. The misuse of the planet's resources by the humans that colonized the planet had resulted in the near-extinction of the Araquia race. The average Araquia resembled a large spider, with greenish-brown skin and long legs. They lived in the lower canopy of Kirtania's deciduous jungles. Their knowledge of the plant life on Kirtania gave them a great deal of information on medicine, and their serums and anti-venoms were sought out by travelers and doctors for curing a number of rare diseases.
Ad blocker interference detected!
Wikia is a free-to-use site that makes money from advertising. We have a modified experience for viewers using ad blockers

Wikia is not accessible if you've made further modifications. Remove the custom ad blocker rule(s) and the page will load as expected.