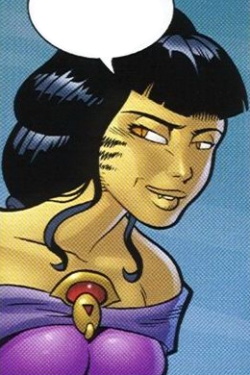 The Felacatians were a race of polymorphic felines native to the planet Felacat. In its normal state, the average Felacatian was a tall, humanoid being with near-human characteristics. The only tell-tale sign of their alien lineage was their short fur and long tail. However, when a Felacatian was forced to exist within the hyperspatial continuum for an extended period of time, or when they experienced a high level of stress, a Felacatian's body began to change. Without an outlet for their stress, the Felacatian's body shifted its form, becoming a huge, predatory cat. In this form, the Felacatian was extremely dangerous, and was protected by a row of heavy spikes along its back.
Ad blocker interference detected!
Wikia is a free-to-use site that makes money from advertising. We have a modified experience for viewers using ad blockers

Wikia is not accessible if you've made further modifications. Remove the custom ad blocker rule(s) and the page will load as expected.