Ad blocker interference detected!
Wikia is a free-to-use site that makes money from advertising. We have a modified experience for viewers using ad blockers

Wikia is not accessible if you've made further modifications. Remove the custom ad blocker rule(s) and the page will load as expected.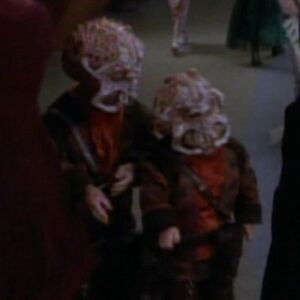 These are an unnamed species of very short humanoids with bony skin and what appears to be large insectoid-style mandibles and are occasionally seen wandering about in the
Deep Space 9
station. Considerably taller individuals of this species have been occasionally observed as well.