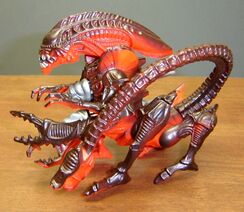 A Xenomorph formed from a giant crab.
It has two hind legs and four arms. The lower arms are used as the front legs, while the top are used to grab prey.
It can fire what appears to be silver Chestbursters from its two chest cavities, and it possesses a pronged tail.