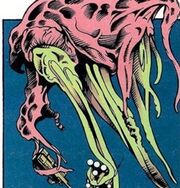 Space grazers were legendary massive space-dwelling lifeforms that were said to prey upon spaceships. They were believed to have gone extinct thousands of years prior to 4.000 BBY.
During the First Battle of the Empress Teta, Aleema Keto created a magical illusion of space grazers in order to demoralize the Galactic Republic fleet over Koros Major.
Ad blocker interference detected!
Wikia is a free-to-use site that makes money from advertising. We have a modified experience for viewers using ad blockers

Wikia is not accessible if you've made further modifications. Remove the custom ad blocker rule(s) and the page will load as expected.