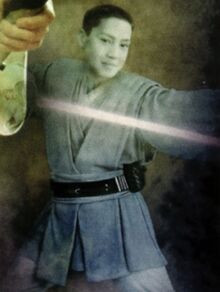 The Teevans were a humanoid race native to the planet Teevan. Teevans were known for their incredible flexibility, which came from the fact that their limbs seemed to be made from rubber. Their skin and eyes had silvery coloration, and a Teevan could literally cross their legs several times over without injury.
Ad blocker interference detected!
Wikia is a free-to-use site that makes money from advertising. We have a modified experience for viewers using ad blockers

Wikia is not accessible if you've made further modifications. Remove the custom ad blocker rule(s) and the page will load as expected.